Service Times and Locations
Every Sunday, 9:15 and 11:00am
Schalick High School
718 Centerton Rd.
Elmer, NJ 08318
Get directions to Schalick High School.
The 11:00am service is interpreted in American Sign Language (ASL) for the deaf.
Every Friday, 7:30pm
Pittsgrove Senior Center
743 Centerton Rd.
Elmer, NJ 08318
Get directions to Pittsgrove Senior Center.
Every Friday, 7:30pm
Olivet United Methodist Church
933 Centerton Rd.
Elmer, NJ 08318
Get directions to Olivet United Methodist Church.
Frequently Asked Questions
What should I wear?
Here at Victory we invite you to come as you are. On a Sunday, you will see a range varying from full suits to business casual to jeans and a t-shirt. We want you to feel comfortable here – ready to worship and experience God.
What is the worship like?
Our service begins with a time of worship through music. Our primary goal during worship is to glorify God and lift up the name of Jesus. The music at our services is contemporary worship, in which we praise God with new songs written within the past several years, alongside some traditional hymns and choruses. The song selection varies week to week, but the music is always geared to engage people of diverse musical preference in praising God.
What is the message like?
At Victory, you can come expecting to hear a message from the Word of God that will be relevant and applicable to your life. Feel free to visit our Message Archive and listen to some of the past messages at Victory and get a feel for what to expect when you join us on a Sunday.
What about my kids?
Children are not left out at Victory. For younger children, we have a wonderful nursery staff that will care for your children while you participate in our worship service. Older children come and join their parents during the praise and worship portion of our service. After worship, the children move to their children's church service where they study the Word of God together.
Victory Assembly of God is led by Pastor Ralph Siegel. He and his wife, Maria, founded Victory in March of 1989 to reach the people of the South Jersey area. Their strategy for this has always been simple: To love people with the love of Jesus and to act out that love in tangible ways.
Under Pastor Ralph's leadership and through the power of prayer, Victory has grown from a small church of just a few families to over 400 in weekly attendance.
You may contact Pastor Ralph Siegel by email at pastor@victoryaog.org or by phone at 856-769-4512.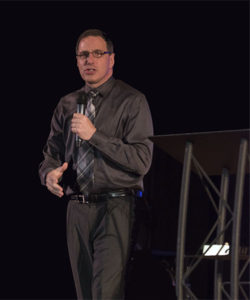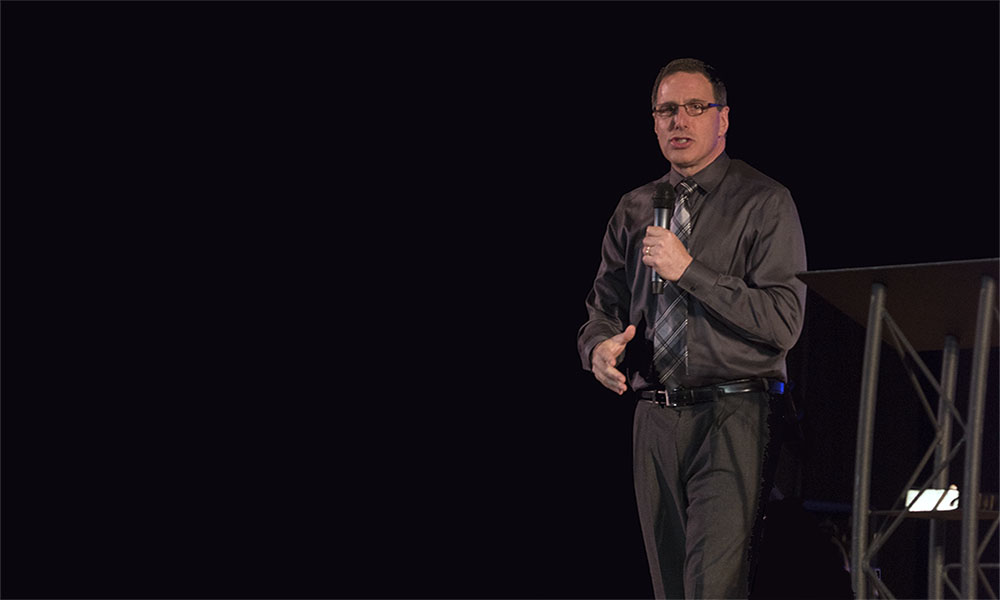 About the Scriptures
We believe that the entire Bible is the inspired Word of God; that men were moved by the Holy Spirit to write the very words of Scripture. When we receive from the Word of God it leads, guides, and strengthens us.
About God
We believe in one God who exists in three distinct persons: Father, Son, and Holy Spirit. We believe that Jesus Christ is the second member of the Trinity (the Son of God), who became flesh to reveal God to humanity and to become the Savior of the lost world.
About the Holy Spirit
We believe that all believers are entitled to and should earnestly seek the filling of the Holy Spirit as was the normal experience of the early Christian church. With it comes empowerment for life and service, and the bestowing of gifts for ministry to the body and the world.
About Humanity
We believe that all people were created in the image of God to have relationship with Him, but became separated from Him through sinful disobedience. As a result, people are incapable of regaining a right relationship with God through their own means. It is impossible to earn your way back to God.
About Salvation
We believe that the blood of Jesus Christ, shed on the cross, provides the sole basis for the forgiveness of sin. Therefore, God freely offers salvation to those who place their faith in the death and resurrection of Christ as sufficient payment for their sin.
About the Christian Life
We believe all Christians should live for Christ and not for themselves. By obedience to the Word of God and daily yielding to the Holy Spirit, every believer should mature and be conformed to the image of Christ.
About the Church
We believe that the church is the body of Christ, of which Jesus Christ is the head. The members of the church are those who have trusted by faith in the finished work of Christ. The purpose of the church is to glorify God by knowing Him and by making Him known to the lost world. We also believe that God has placed leaders in the church and that submission to God-given authority is essential for unity and strength in the local church body.